Celebrate Your
Next Social Event in Banff
Overlooking the charming Town of Banff from the Canadian Rockies, our mountain retreat features an inviting mix of upscale accommodations and nature-immersed activities perfect for group getaways.
Gather with friends, family, and friends that feel like family to celebrate life's milestones—big and small—with our expansive selection of event services and spaces. From locally inspired cuisine to alpine views, we'll help you create a memorable occasion in the heart of Banff.
Venues
The Yarrow & Laurel Rooms

140 guests 2,068 sq/ft

Executive Boardroom

18 Guests 390 sq/ft

Wildrose Ballroom

600 guests 6,077 sq/ft

The Hawthorn Room

200 Guests 2,378 sq/ft

Bluebell

50 Guests 812 sq/ft
Events Team
Our Events Team is attuned to your every need. Dedicated and professional, their attention to detail is why leading businesses, discerning couples, groups, and families all choose the Rimrock Resort Hotel year after year. Let our team assist in the planning, logistics, and execution of your next event.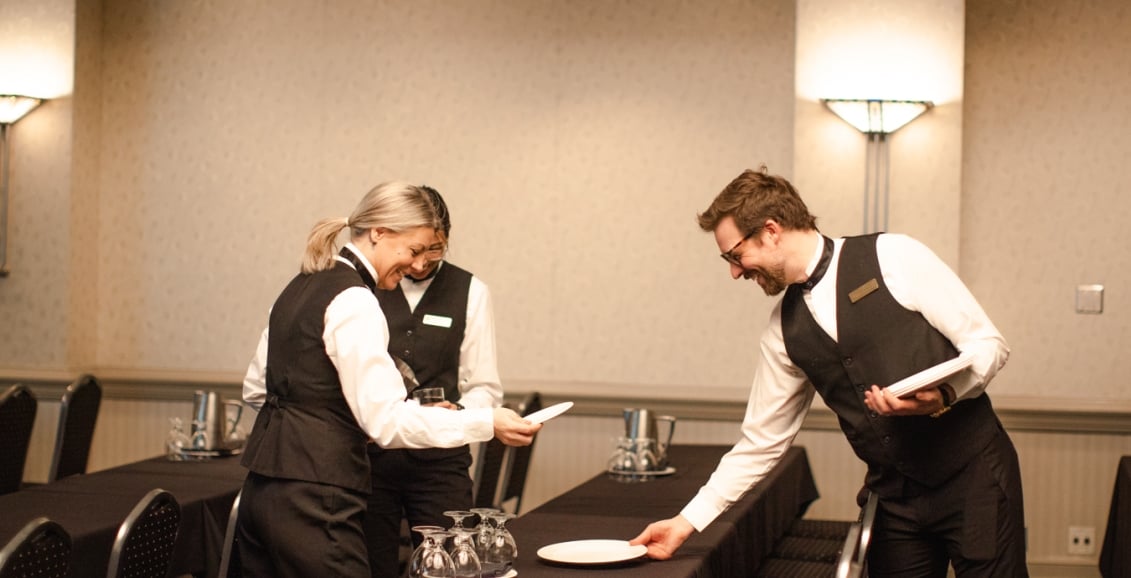 Catering Menu
Breakfast buffets, coffee breaks, all-day meetings, boxed lunch to go, plated dinners, and more—no matter your plans or itinerary, our creative Culinary Team has a menu to match your catering needs. Savor globally inspired dishes with a local twist, perfectly tailored to your guests' preferences.